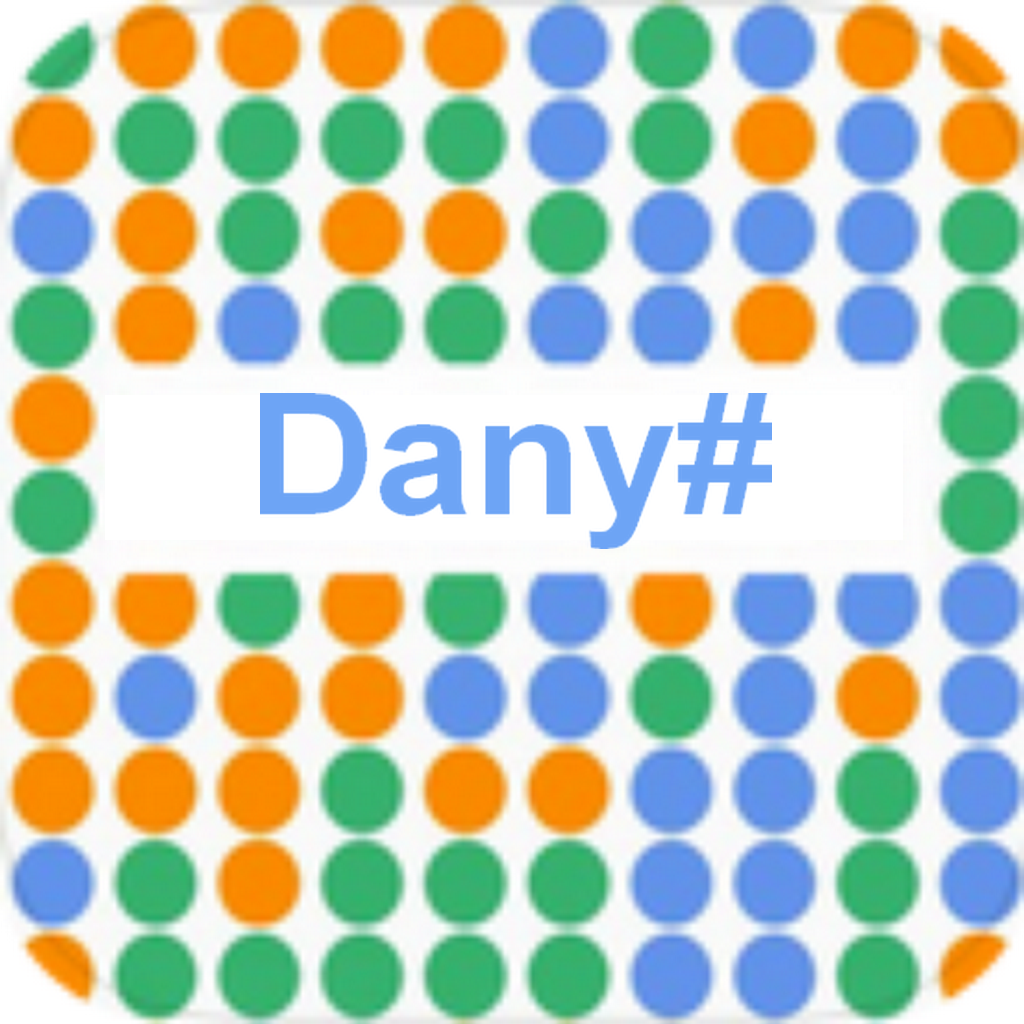 Getting work done on a computer is now easily within reach of the physically disabled people with the help of this free new and updated tool.

With Dany, you can control you computer using any usb input device, integrated Webcam or Thinkgear EEG Headset thanks to the embedded Virtual keyboard an mousse. Blink, blow, or one finger remote navigation is now possible ..

Include an advanced eye tracking system thanks to the opencv library.
EN

FR

Settings

. Cursor speed

. Mousse speed

. Text size

Réglages

. Vitesse du curseur

. Vitesse de déplacement de la souris

. Taille du texte

Virtual keyboard


Just select your device and press any button to select an action

Clavier virtuel


Sélectionner votre périphérique et appuyer sur n'importe quel bouton pour déclencher une action

Virtual Mouse


. Double clic on the blue box to have an overview of your webcam

Souris virtuelle


. Cliquez deux fois sur la case bleue pour un apperçu votre webcam

Predictive keyboard

. You can use word completition in order to improve your productivity

Clavier prédictif

. Vous pouvez utiliser la completition des mots afin d'améliorer votre productivité

Automatic detection of any input device

Detection automatique des périphériques d'entrée

Blink control & automatic eye detection


If you want to use your webcam, you can click twice on the blue rectangle to have a separated screen.

Controle via clignement de paupières & détection automatique des yeux


Si vous souhaitez utiliser votre webcam, vous pouvez cliquer 2 fois sur le rectangle bleu afin d'avoir un écran séparé.

EEG Headset/Casques EEG


Out of the box compatibility on Windows with Neurosky and Myndplay headsets.

This feature is not available on Mac osx.

Compatibilité directe sous Windows avec les casques des marques Neurosky ou Myndplay.

Fonctionnalité non disponible sur Mac osx.

EEG Blink strengh:

If the headset is too sensible to blinks, you can adjust the sensitivity by clicking on the blink bar. Any blink in the range of the grey meter will then be disregarded.

Force du clignement de paupière via EEG:

Si le casque est trop sensible aux clignement de paupières, vous pouvez ajuster la sensibilité en cliquant sur la bar de clignements. Ainsi, to clignement dont la valeur est comprise dans le repère grisé ne sera pas prise en compte.

Operating system/Système d'exploitation

Compatible with Windows 7, 8 & 10


& Mac osx 10.8 or later


Compatible avec Windows 7, 8 & 10


& Mac osx 10.8 ou ultérieur


Supported languages/Langues suppotées

. English


. French

. Spanish

. German

. Anglais


. Français

. Espagnol

. Allemand
Preview of compatible devices
If you are interested in one of those devices, please contact directly Origin Intruments, Neurosky or Myndplay
Change Log
Version 5.11.0 (05/04/18):
- Perfomance & stability update

- Webcam & input devices hotplug supported

- Eye detection accuracy improved
- Lots of bug fixes & code optimization

- Ability to use escape key as contactor
- New display pipeline for webcam's video
- Increased multithreading
Version 3.11.0 (28/02/18):
- OpenCV & SDL libraries updated

- Bug fixes and speed improvement

Version 3.10.0 (19/08/17):
- OpenCV 3.3 support
- Multithreading optimisation
Version 3.9.0 (08/04/17):
- Performance optimisation

- Reduced installer file size
- Improved compatibility with webcams
Version 3.8.2 (25/02/17):
- OpenCV tweaks for reduced cpu usage

Version 3.8.0 V2 (04/02/17):
- Update to SDL 2.0.5 and OpenCV 3.2

- Improved performance
Version 3.8.0 (25/09/16):
- New camera view on the main window
- Improved performance
Version 3.7.4 (11/09/16):
- Full compatibility with Neurosky and Myndplay EEG headsets (Win)
- Fixed incompatibility with some webcams (Win)
Version 3.7.3 (13/08/16):
- Improved blink dectection accuracy (Win/Mac)
- Various optimisations (Win/Mac)
Version 3.2 (06/08/16):
- Keyboard Escape key in now its own input device (Win/Mac)
- Added launch at startup option (Mac)
- Various optimisations (Win/Mac)
Version 3.1 (30/07/16):
- Bugfixes (Win/Mac)
- Preliminary support of Neurosky Mindwave & Myndplay Brainband EEGs (Mac)
- Fixed eye detection (Mac)
Version 3.0 (23/07/16):
- Preliminary support of Neurosky Mindwave & Myndplay Brainband EEGs (Windows only)

- Improved webcam eye detection accuracy